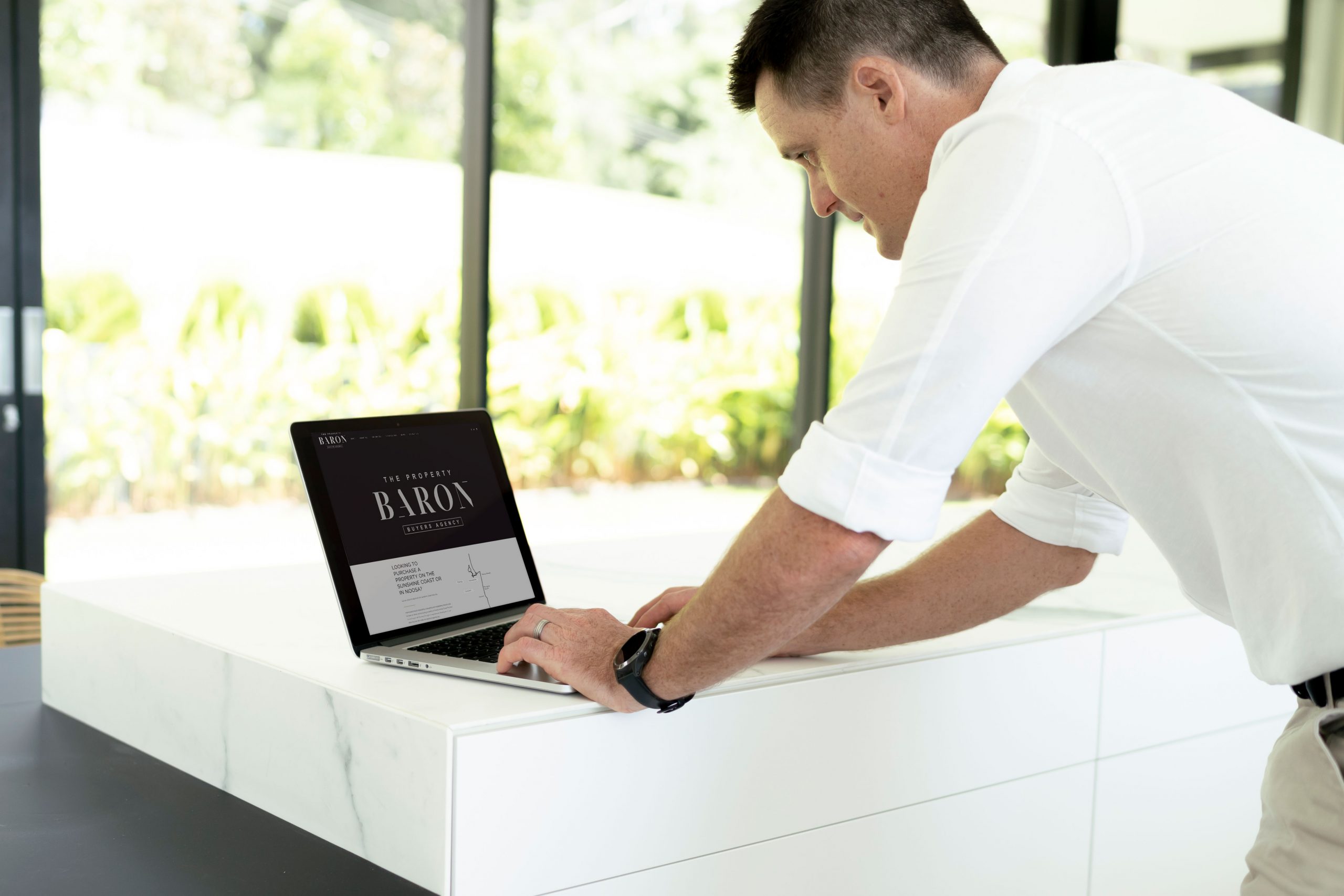 25 Jan

Advantage of Having a Buyers Agent for Property Investment

The real estate market in many parts of Australia is quite attractive today. The attractiveness presented here compels individuals to work with a buyers agent so that they can enter into great deals when purchasing suitable properties. If you are on the house hunt, it is best to work with other professionals who will help you obtain the right property investment and act according to your best interests.

The right buyers agent will know that buying a home can be a complex process for both experienced and amateur buyers. However, buying a property on the Sunshine Coast shouldn't have to be stressful because working with a professional buyers agent can save you a lot of hassle. This simple guide will show you why you should hire a good buyers agent for your next property investment on the Sunshine Coast or nearby and how to go about it.
What Is a Buyer Agent?
A buyer agent is a real estate agent licensed to work on behalf of a home buyer. It is common for most real estate agents to represent only sellers. However, there are agents that exclusively represent buyers. Those are called Property buyers agents or Buyers Advocates.
A buyer agent has a moral and legal obligation to represent the buyes best interest. It is against the law for an agent to receive a fee for representing both the seller and the buyer. You should only work with an agent that represents only your interests. Most people involved in a real estate transaction will work with other real estate professionals to ensure the deal goes well. It is best to work with buyer's agents for your real estate transaction. It is also a great idea to look for a REBAA accredited agency (Real Estate Buyers Agents Association of Australia)  
Why Use a Buyer Agent?
A buyer agent can walk you through all aspects of the home buying process. This starts from searching for a property to closing the deal. Buyer agents are not reserved for amateur buyers. Seasoned buyers use real estate professionals to purchase their homes at the right sales price all the time. It's the seasoned buyers who understand the benefits the most. 
The Benefits of Using a Buyers Agent
Here are some reasons to consider hiring a buyer agent.
Prompt Access to Listings:

Buyer agents are always on the lookout for any new listing in the areas they operate. Some of these listings are private, as many sellers don't want the attention to post their properties online. If you want a broad selection of properties to choose from, you should hire a buyer agent.

Seasoned Negotiations:

Buyer agents are skilled negotiators, especially those who have spent years in the industry. They can tell if the asking price is fair and give you expert advice based on current market conditions. They will also handle negotiation on your behalf to ensure you are not affected adversely by seasoned selling agents.

Experience:

An experienced agent can help you save time and money. They know what red flags to look for in a property or a selling agent. They also know how to counter offers and all the industry jargon  used by selling agents

Sound Recommendations:

A buyers agent does more than help you purchase the property. They have a network of real estate profesionals to help through the process such as building inspectors, solicitors and lenders that they can always recommend to you. This saves you the hassle of looking for a professional you can trust.

Filing Paperwork:

Buying a home means dealing with paperwork. Some of the terms can be confusing and hard to understand. A buyers agent can assit you through this process.
A buyers agent will: 
Explain what the contract terms mean

Obtain the documents 

Share expert tips 

Walk you through the signing process
How to Find the Right Buyers Agency for You
Hiring a buyer agency is like hiring any other professional agency. You need to ensure they are the right fit for your needs, goals, and communication styles. Here are steps to follow to help you find the right agent.
Check online reviews
 Search "Buyers agent Noosa or Sunshine coast" in  Google and head to the agency business page. Read feedback and reviews from past clients via google reviews or fb recommendations. It often shows ratings, reviews, and past transactions made by the agency. It is an excellent place to start as it shows the agent's records and tells you what others think about the agent or agency.
Check With Your Social Circle
Your social circle can recommend a good buyers agent too. Ask friends, colleagues, or family members who bought a home recently for recommendations. You can then cross-check the agents with local community facebook groups  for a balance perceptive on the agent.
Have at Least Three Traditional Agents on Your Shortlist
Sometimes online reviews or recommendations from family and friends can make you think you have found the best agency. Hold off on signing a contract until you speak with at least two other agents.
Here are some questions to ask before you decide to work with a buyers agent:
Do you work full-time or part-time?

How much time do you devote to listening to client requests?

How many local buyers have hired you in the last three years?

Are you an Accredited Buyer Agency or have the correct licencing?

Are you a member of Rebaa (Real Estate Buyers Agents Association of Australia)

Similar properties that the buyers agents have secured in the past.
The agent fees.
The extent of experience the real estate professional has in the industry.
Work Out an Agreement
After choosing an agent to work with, the next step is to sign an agreement that details the mode of operation and compensation. The agreement you'll sign will most likely be an exclusive buyers agent engagement form or what is known in the property industry as a standard 'Form 6'.
An exclusive buyer agent agreement means you will work exclusively with that agent. The agent takes a fee for any home purchase you make under this agreement. 
When Should You Hire an Agent?
You should hire an agent every time you look to purchase a property. Having a good local buyers agent on your side weather you are a novice or an experienced property buyer will always be worth the investment every time.
Work with Our Team at The Property Baron Today
Work with our team at the Property Baron today for your property investment needs. In addition, our home buyers and clients are pleased to work with our buyers agents for a great experience in their real estate ventures. Our team takes the stress out of purchasing properties and will help you minimise the frustration that many people face while dealing with selling agents and other parties in these transactions. Find out how we simplify your home buying experience today.